Regular price
$26.49 USD
Sale price
$26.49 USD
Unit price
per
Sale
Back Soon
KiiZYs 12 piece small garden tools are carefully curated into minimalist bundles. Each piece is sacred with multiple functions and are great gifts to promote mindfulness and healthy hobby.
HOLISTIC GIFT: A meaningful gift is one that recipient will cherish in the moment and for life. It is a permanent reminder of your love and gratitude for their presence. KiiZYs unique gardening gifts are perfect festive and spiritual gifts for moms, womens adults and kids.
MINIMALIST ESSENTIALS: Connecting with nature is simple pleasure so don't clutter up. We carefully curated high quality stainless-steel tools, sacred with beautiful aesthetic and multiple functions to eliminate waste to this planet.
HEARTFELT THOUGHT: KiiZYs stunning garden tool sets are meaningful gesture to promote physical exercise, mindfulness practice and sustainable living. The delicate size of our hand tools are ideal hobby kits for adults, seniors, big & small kids.
CONSCIOUS IDEAS: Versatile for any occasion. Great grandma gifts, anniversary, birthday, Christmas, house warming or retirement parties. Our tools are ideal for indoor plants, succulents, herbs or small urban gardens. Great for garden enthusiast or to treat yourself.
ERGONOMIC DESIGN: Small, lightweight and smooth wooden handles are ideal for digging, planting and weeding. Each box contains trowel, transplanter, rake, shear, brush, tweezer and labels. Conveniently store all 10 kits in dust bag for efficiency.
PACK CONTAINS: Trowel, Transplanter, Rake, Mini Shear, Soil Brush, Tweezer, Plant Labels, Storage Bag and Cylinder Gift box
SIZE: 7.9" (Height) x 3.9" (Diameter)
Share
View full details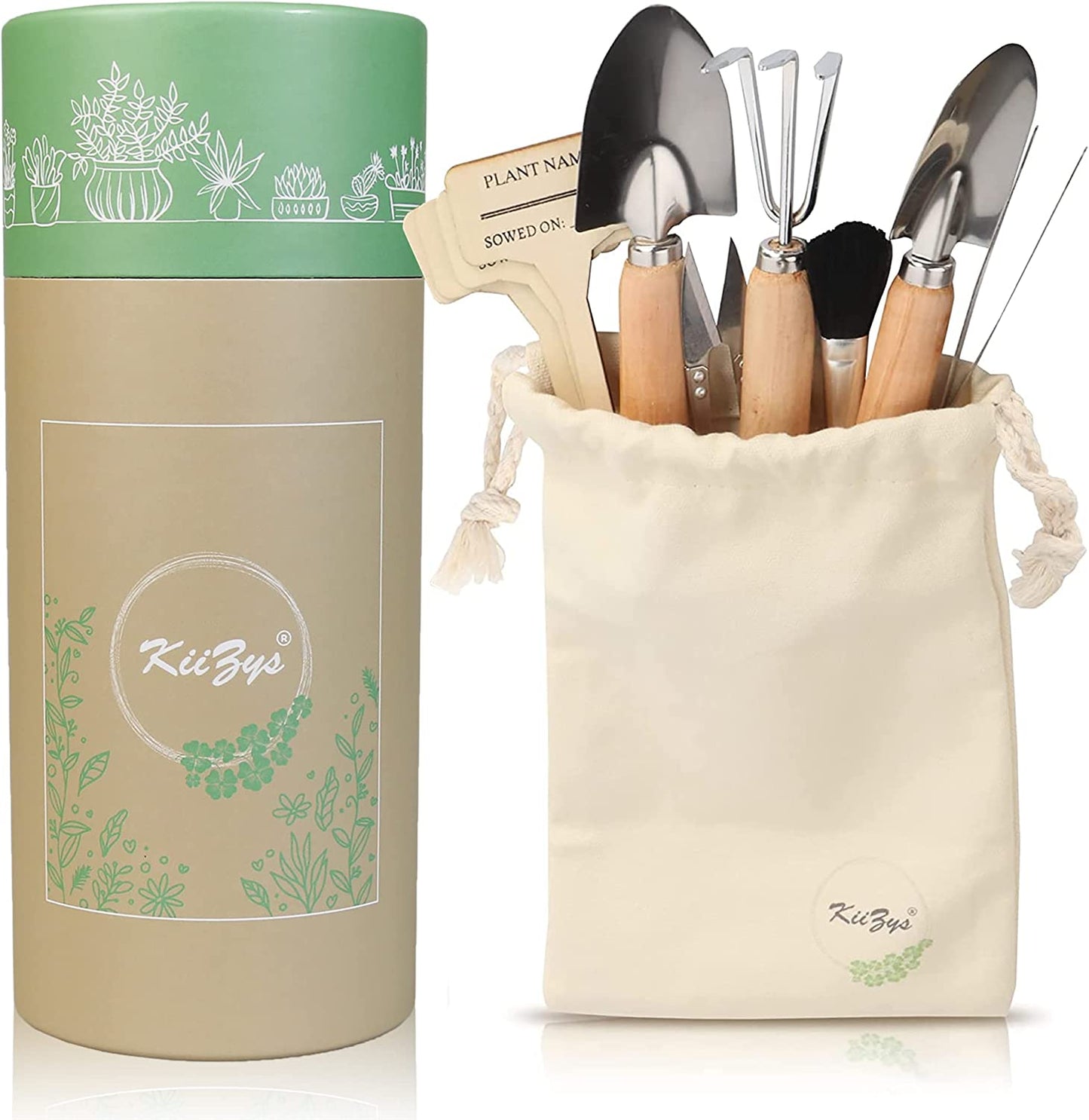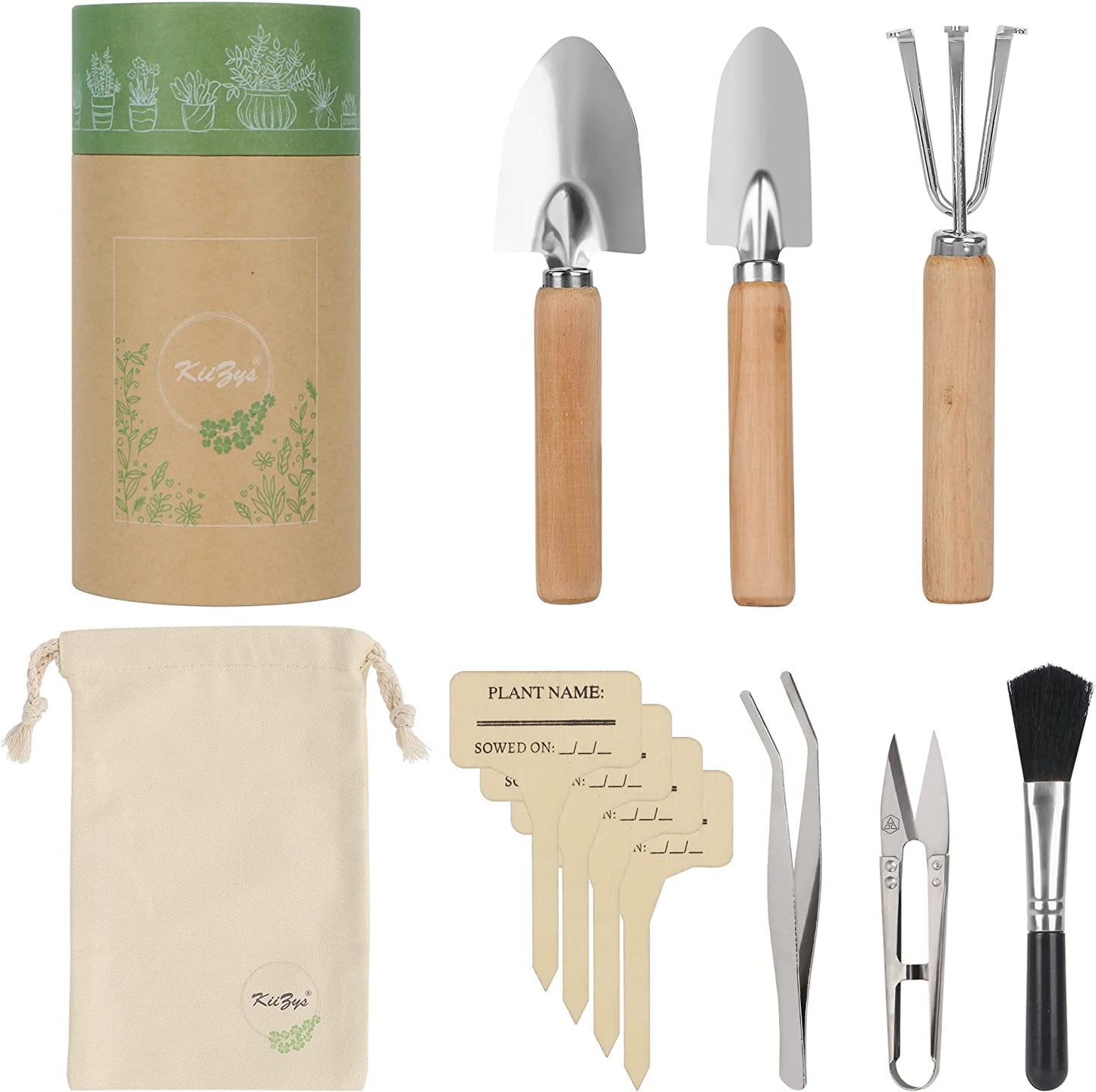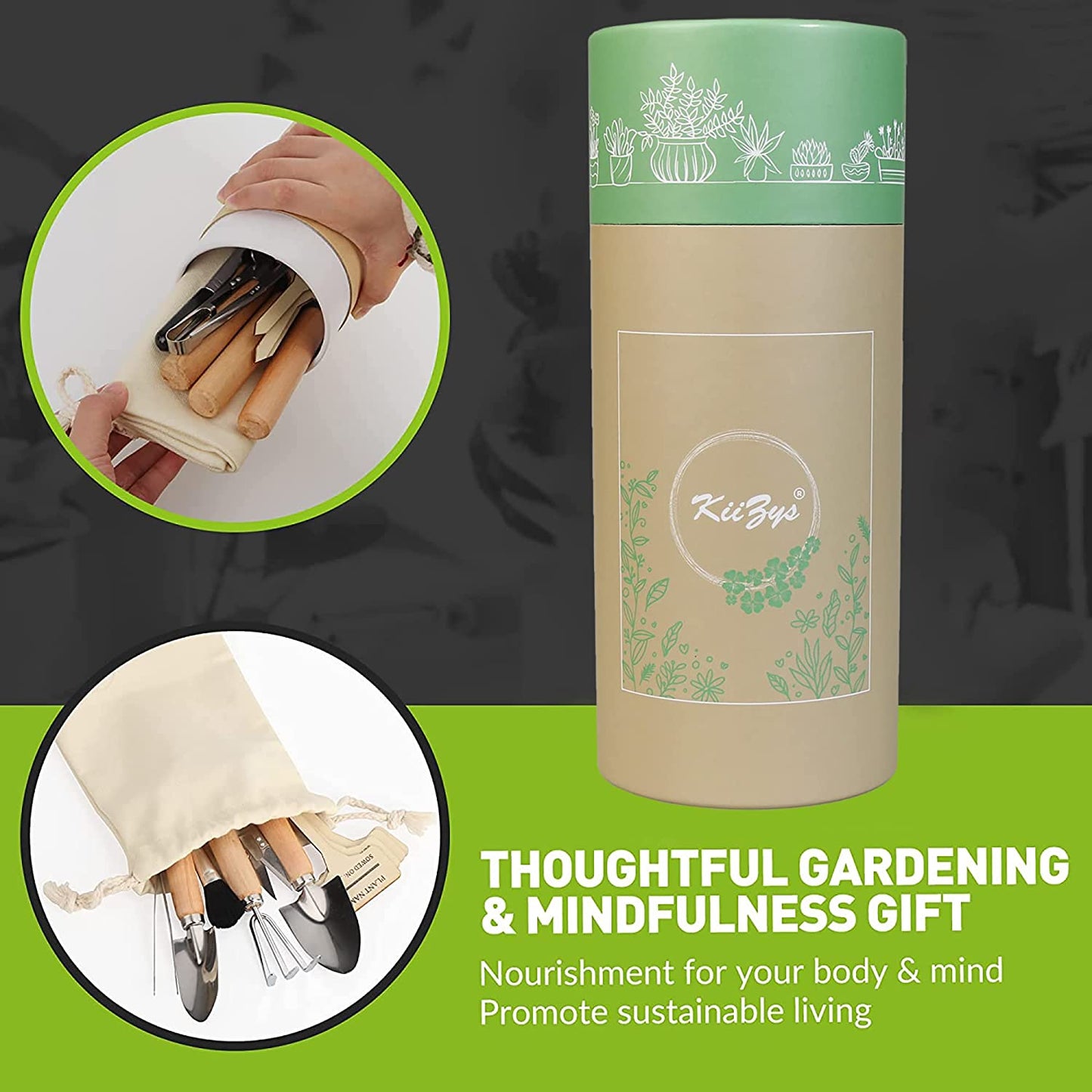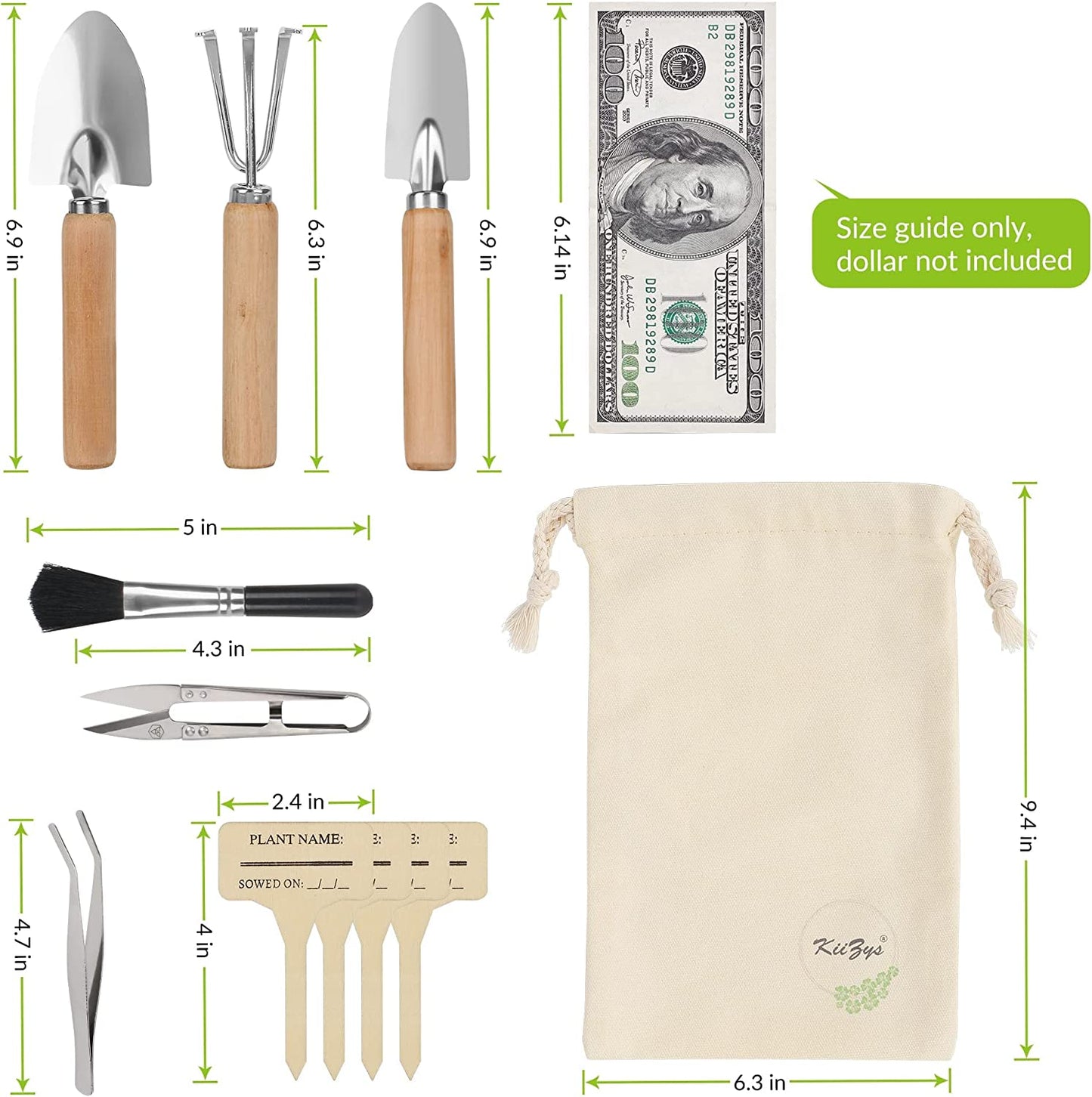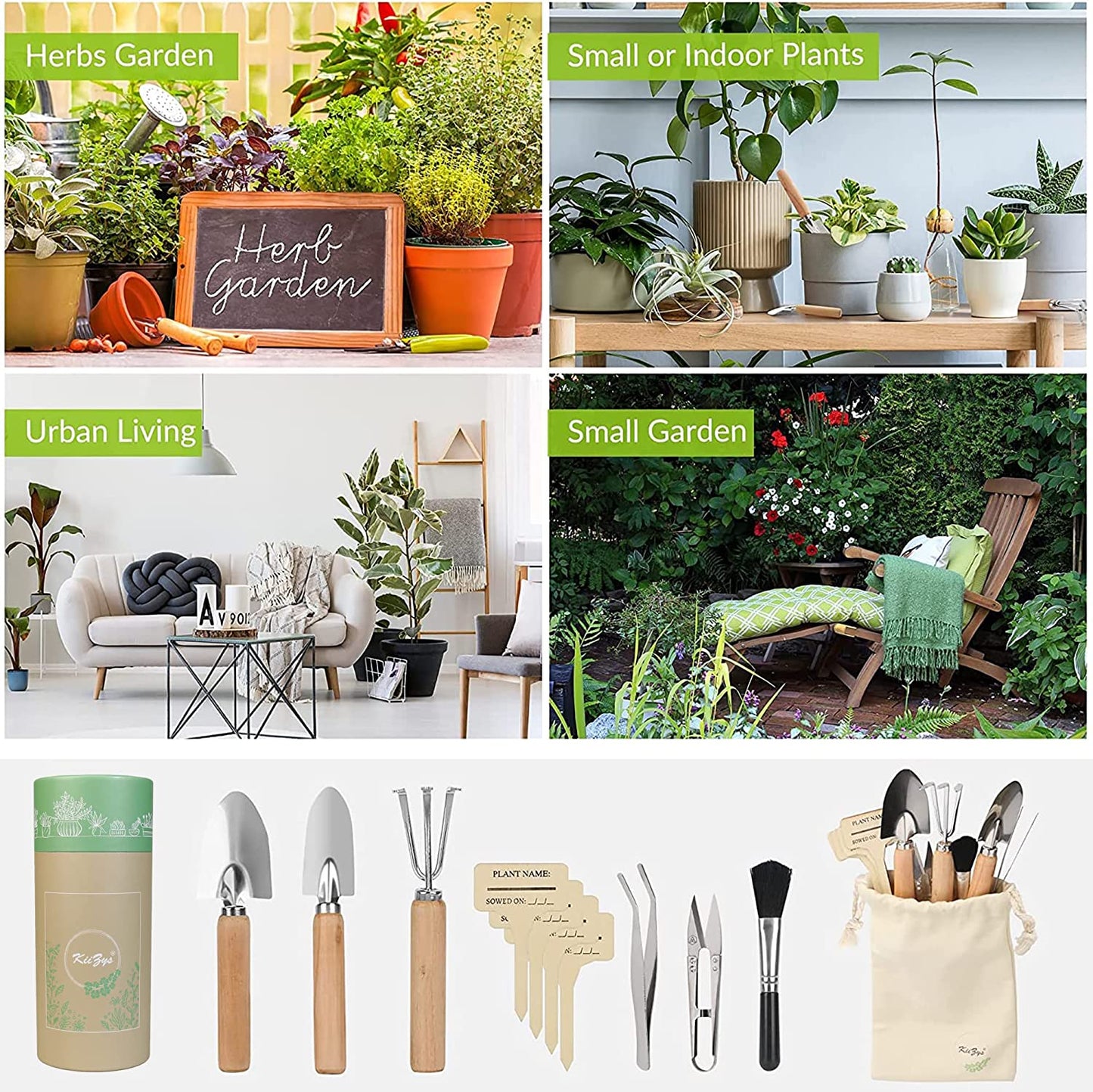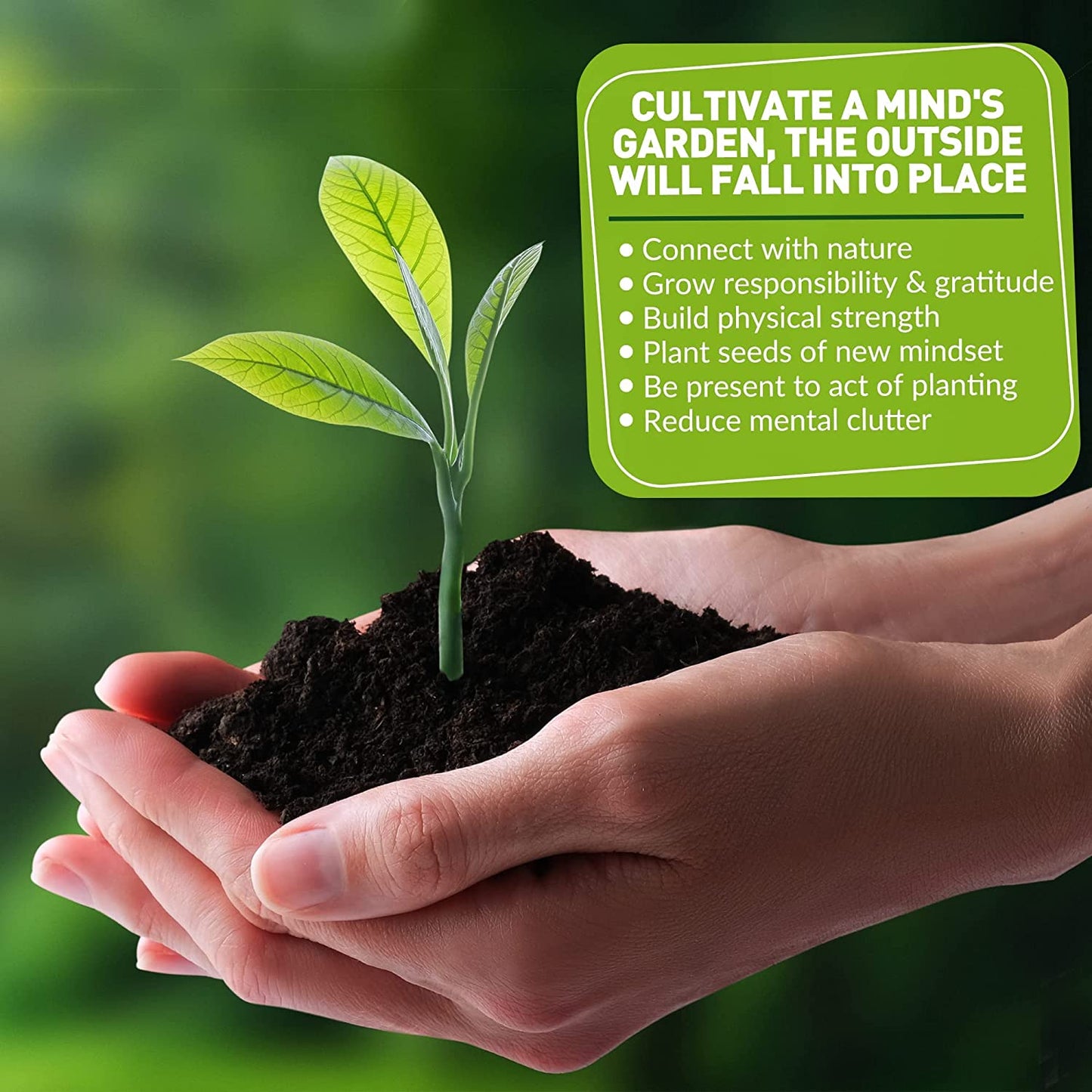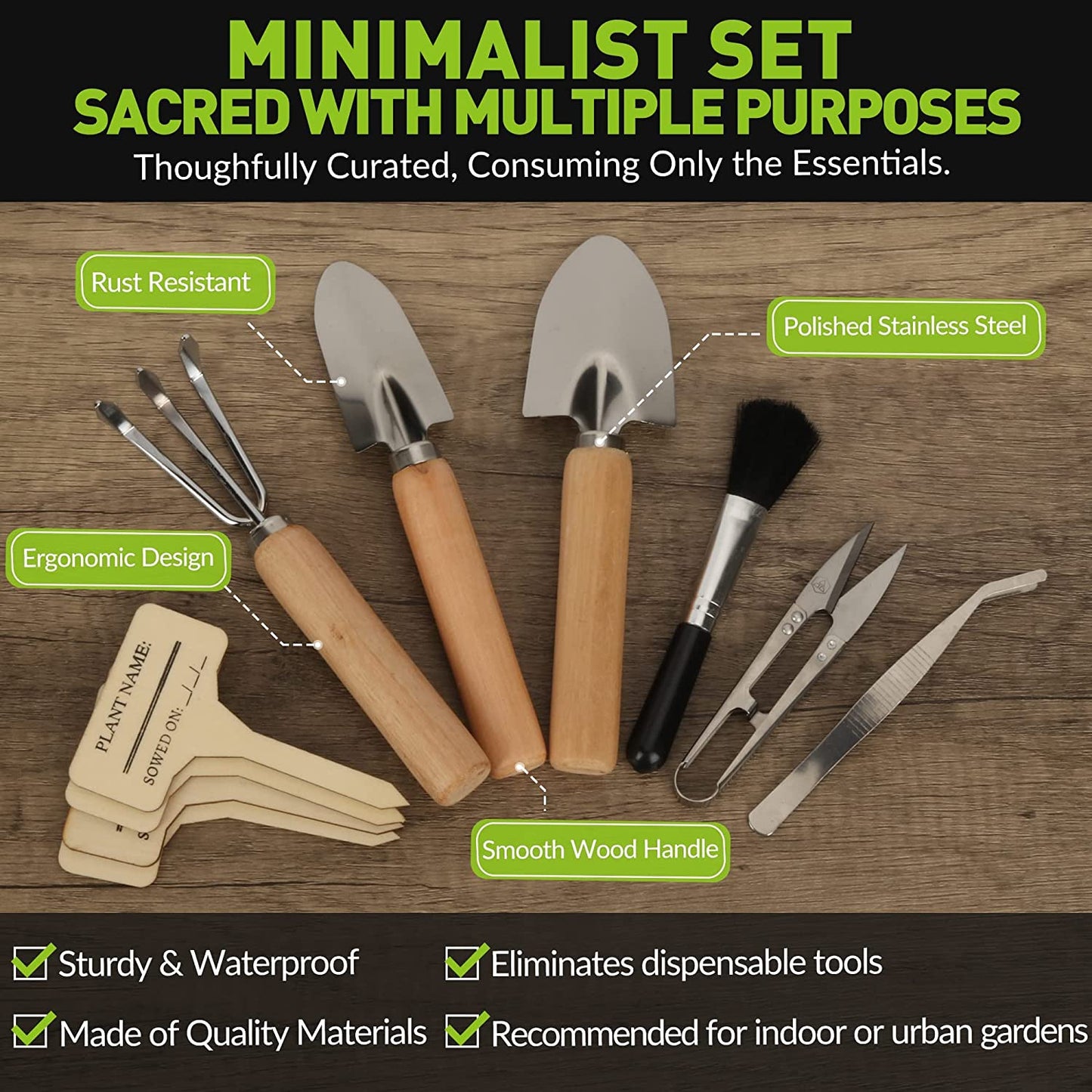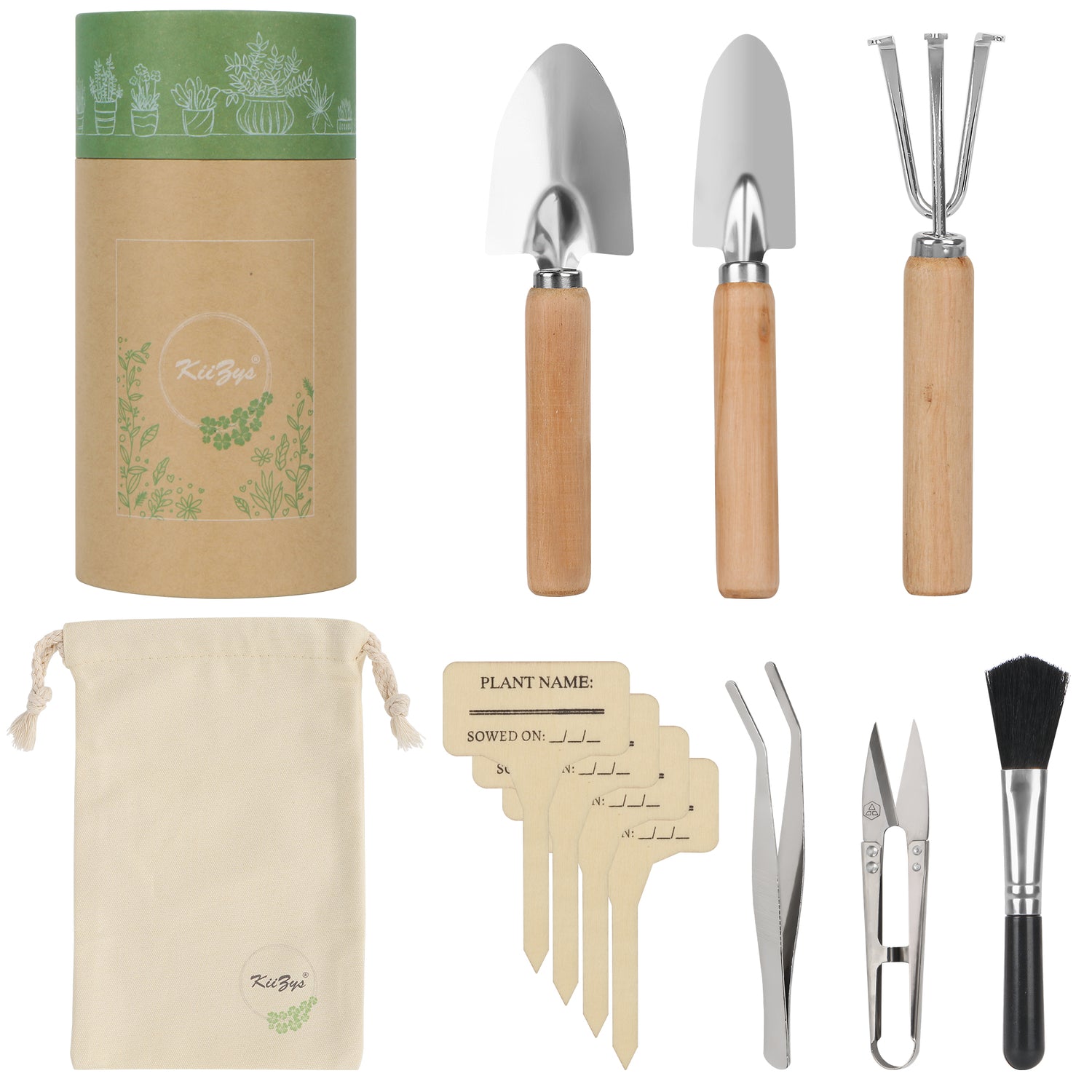 The Art of Minimalism
We handcrafted this box for people who apply or wish to practice owning less and consuming only the essentials; allowing us to live a sustainable lifestyle on our marvelous planet.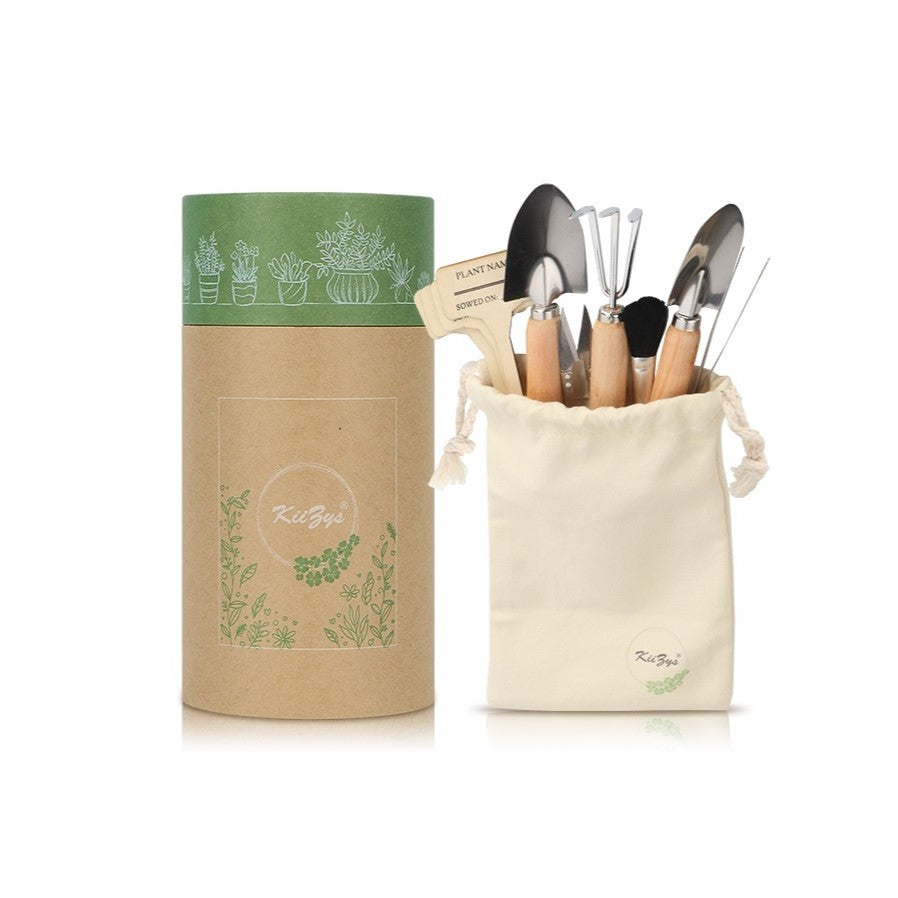 Thoughtful and Meaningful Gifting
Happiness and true giving are deeply connected
A thoughtful gift shows the recipient we care.
A meaningful gift makes the end user feels loved and known.
Simple act of in sync with people produces the most heartwarming gestures
Cultivate a mind's garden,
the outside will fall into place
Gardening lifts spirit and makes one active.
By choosing the plants we want to grow, we also have the ability to choose the mindset and values we want to develop.
Replace feeling of isolation with connection and opportunity Substitute frustration with appreciation and learning Alleviate scarcity with abundance and gratitude
Buy our accessories set as hobby kits for adults, women, seniors or gardeners; Or introduce them to kids, teenagers, family or friends as tools to cultivate patience and mindfuless.
Trowel and Transplanter

Small digging jobs, transplanting, weeds extraction, smoothing and turning soil. (Length: 6.9")

Rake (Fork)

Mixing soil with fertilizer, loosing soil, removing weeds and aerating soil. (Length: 6.3")

Shear

Precise trimming and shaping of buds, succulents, flowers, herbs and small leaves. (Length: 4.3")

Curved Tip Tweezer

Reaching tight space; transferring small debris or removing weeds while causing minimum damage to the roots. (Length: 4.7")
Ideal for small gardens, balcony living or urban backyards; herbs, succulents, small or indoor plants
Watching your garden grows and building layers of knowledge are a holistic process.
It is not about having a bigger land or needing a bigger garden, it's about on going improvement and utilising what we have effectively.
We have the potential to grow so much in smallest of spaces if we plant efficiently.
Garden Tools & Accessories
Regular price

$25.90 USD

Sale price

$25.90 USD

Unit price

per

Regular price

$26.49 USD

Sale price

$26.49 USD

Unit price

per

Regular price

$25.90 USD

Sale price

$25.90 USD

Unit price

per